Relocation specialists can be a great help to harmonize the removal of families that are being transferred. Assuring the right start can be the key for a successful residence in all aspects. We offer specialists to assist the relocation from the very start before the family has even made any decision.
From that point until the family is completely settled, during their stay in the new country and until they leave, we have all the necessary tools to assist you.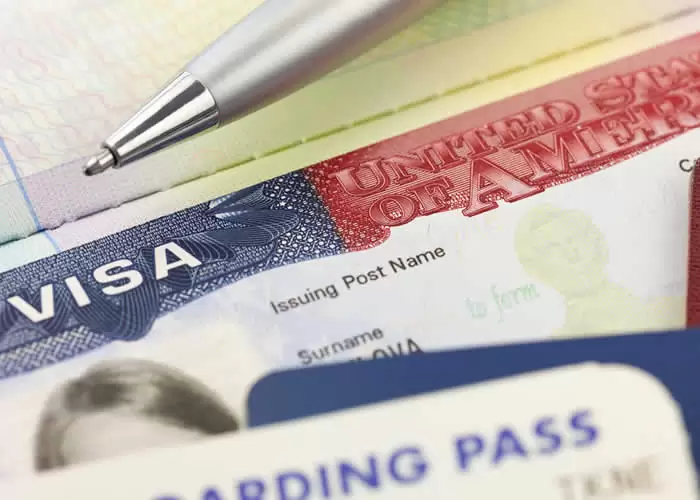 We can take care of all the process of obtaining a visa, including all the documentation and bureaucracy.
Getting a Visa Process
Local Documents:

Work Permit
Social Security
Identity Card
Driver's Licence
Fink provides a selection of temporary accommodation according to the customer's
needs, including payments and services.
Selection and Reservation
Coordination of Services
Fink offers a training program to prepare our clients and their families for the challenges of living in a foreign country, minimizing the effects of the transition to a new culture.
Cultural Impact
Local Values and Behaviors
Local Day Living
Our team will prepare an individual itinerary with all information (city map, parks, museums, leisure, shoppings, markets, hospitals and transportation).
Airport Pick Up
Getting to Know the City
Tailor Made Guided Tour
Our consultants accompany the client and family to visit properties according to their needs.
Defining Family Profile
Planning Package
Neighborhood
Distances (Work, School)
We search for a school which fulfills the requirements and needs of the children, including accompanied visits to the selected schools.
School Options
Requirements and Needs
Appointments
Accompanied Visits
FINK consultant will negotiate favorable lease and conditions terms to match the family needs.
Prior Inspection
Contract Negotiation
Coordinating
Responsibilities
FINK coordinates with each utility service company to ensure all utilities are settled up prior to your arrival.
Utilities:

Power
Gas
Telephone
Internet
Cable TV
Save space, time and money and have a home professionally organized for you.
Items Review
Pre Move Organization
Moving Supervision
New Home Professionaly Organized
FURNITURE RENTAL ASSISTANCE
We coordinate lists, quotes, installation and transportation.
Coordination
Delivery and Installation
Removal
FINK provides a service to make the customer's stay much easier, coordinating services and suppliers.
Repairs and Cleaning
Maintenance
Appliances Installation
Electrical and Hydraulic Services
Gardener
FINK coordinates payments.
Monthly payments of:


Rental
Condo Fee
Utility Bills
Others if necessary
FINK can recommend and provide contacts of suitable stores, utility companies and suppliers, arranging and coordinating all necessary requirements.
Shopping
Pets
Supplies
Special Needs
Household Goods & Personal Effects Move
FINK can assist the spouse to find desired courses, activities and volunteer work.
Career opportunities
Social networking guidance
Coaching
Ongoing support
TRANSLATORS AND INTERPRETERS
FINK can provide translation to/from any language as well as Interpreters for our customer's needs.
Meetings
Doctors appointments
Documents
Safety is a major concern for most of the families. Tips about what you can do to avoid problems and make you feel safer are crucial.
Safety Tips
Medical Coverage
Insurance
FINK can provide personalized services. An exclusive "treat" for our customers.
Personal Organizer
Personal Brazilian Chef
Family Concierge
Please choose the best way to contact us.
To make it easier tell us who you are and we will contact you.
Hello!
Shall we talk?
Choose a city for
talk via whatsapp
(Southeast + North and Northeast region)
Como a fink pode te ajudar?
Escolha a melhor forma de entrar em contato conosco. Caso prefira, basta passar seus dados que faremos contato.
Olá!
Vamos nos falar?
Escolha uma cidade para
falar via Whatsapp
(Regiões Sudeste, Norte e Nordeste)